Fishing Has No Boundaries®' goal is to provide national recreational
fishing opportunities for all persons with disabilities regardless of
age, race, gender, or disability.
---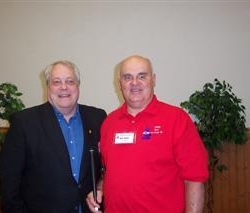 Dave Stinson is on the ADA board, Government Affairs Council, and he is an advocate for persons with disabilities, being legally blind himself. In addition, Dave is the former President of the WI Governors Disability Board in Madison, WI. He is Vice President for the Hayward FHNB Chapter and has been a long-time supporter of the FHNB national organization. Dave helps organize an annual fishing trip for the Hayward Community School special education students to Nelson Lake in early May.
Dave hunts for turkey, elk, and deer, both with a gun and bow, fishes for the big ones, and enjoys mowing his own yard on a lawn mower while dodging the many trees in his back yard. Dave and his wife, Marilyn, live in Hayward and reside near beautiful Nelson Lake.
---

 Paul Lucas is the Director of State and Government Affairs for Miller Brewing Company in Milwaukee, WI. Paul has been a long-time supporter of the FHNB national organization. Paul and his wife are active in the Milwaukee Yacht Club, supporters of local musical concerts that benefit the enrichment of others, and are both looking forward to the new Milwaukee FHNB chapter event in September 2007.
---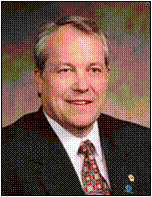 Senator Bob Jauch represents Northern Wisconsin and is very active with the seven Wisconsin Fishing Has No Boundaries events. He and his son, Chris, travel to WI events each year to pitch in and help peel potatoes, serve meals, fish with participants, and anything else needed to make a successful and positive angling event for persons with disabilities.