Fishing Has No Boundaries®' goal is to provide national recreational
fishing opportunities for all persons with disabilities regardless of
age, race, gender, or disability.
---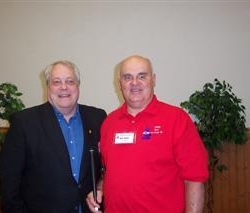 Dave Stinson is on the ADA board, Government Affairs Council, and he is an advocate for persons with disabilities, being legally blind himself. In addition, Dave is the former President of the WI Governors Disability Board in Madison, WI. He is Vice President for the Hayward FHNB Chapter and has been a long-time supporter of the FHNB national organization. Dave helps organize an annual fishing trip for the Hayward Community School special education students to Nelson Lake in early May.
Dave hunts for turkey, elk, and deer, both with a gun and bow, fishes for the big ones, and enjoys mowing his own yard on a lawn mower while dodging the many trees in his back yard. Dave and his wife, Marilyn, live in Hayward and reside near beautiful Nelson Lake.
---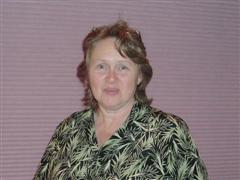 Tammy Grage
Tammy Grage graduated from Wisconsin Indianhead Technical College with an associate degree in accounting and has been in the finance/accounting field since participating in a summer youth work program while in high school. Employed as a Fiscal and Human Resource Manager since 1998, in 1999, she became involved with Fishing Has No Boundaries as a volunteer for the Chippewa Valley Chapter. Since then, she has become the Co-Chair for FHNB-CV, Treasurer for the National FHNB, and a Director of the Board. Other service organizations Tammy has been involved with include: Wisconsin Personal Services Association and Chippewa Valley Fundraising Professionals; in addition, she has served as Scoutmaster for Boy Scout Troop 1002 in Osseo, and as an United Way Company Representative.
---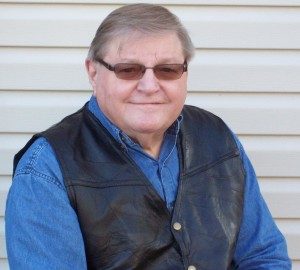 Lisle Suzawith
 Lisle Suzawith has been an Independent Insurance Agent since 1985, and is licensed in both Wisconsin and Michigan. He attended his first Fishing Has No Boundaries event in 1995 and was immediately "hooked." Since that first event, he has attended several more in Wisconsin, Indiana, Illinois, and South Dakota. Lisle has been Treasurer for the Town of Amberg since 1985, a member of the Amberg Community Association, and serves on the Board of Directors for Wausaukee Enterprise, a sheltered workshop for adults with varying disabilities. He was elected to the Board of Directors of FHNB, Inc. in 2001 and has served as Secretary for the Board since 2004
---
Anthonette Kilpatrick
Info and photo coming soon
Madison WI
---
Sue Koppa
info and photo coming soon
Antioch, IL