Devils Lake, ND
Devils Lake Event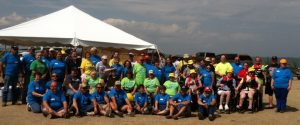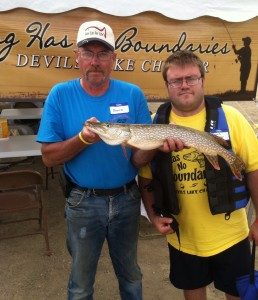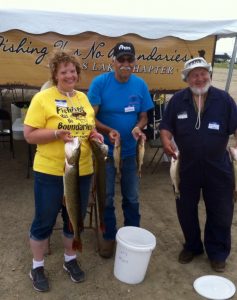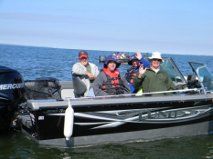 Chapter Event Date: July 22 & 23, 2023
The Devils Lake Chapter believes, "Every elder, wounded warrior, adult and child with disabilities in the U.S. and Canada should get a chance to experience the joy of fishing on Devils Lake." Devils Lake has earned the reputation of "Perch Capitol of the World," and has been ranked one of the top five fishing lakes in the U.S.
What started in 2008 as a cooperative effort between the Spirit Lake Casino & Resort and a small group of volunteers, now involves the Spirit Lake Nation, Lake Region & Greater Grand Forks communities and the North Dakota Army National Guard. The Spirit Lake Casino & Resort, located seven miles south of Devils Lake on Highway 57, provides a wonderful setting for the chapter's outreach.
For more information, please contact:
Buck Hamre, Chapter Chair
P.O. Box 575
Devils Lake, ND 58301
Phone: 701-739-9266
Email: devilslakefhnb@yahoo.com
Be sure to check us out on Facebook!