Fishing Has No Boundaries®' goal is to provide national recreational
fishing opportunities for all persons with disabilities regardless of
age, race, gender, or disability.
---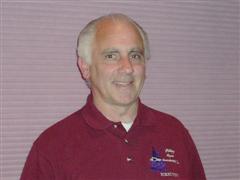 Jim Koppa, President
Jim Koppa retired as President/CEO of Ohio Medical Corporation in 2008, but has since rejoined the company as Vice President of Operations. He holds a Master of Science degree from the Lake Forest Graduate School of Management. He is a U.S. Navy veteran, having served in the US Submarine Service aboard the nuclear submarine, USS Mariano G. Vallejo. Past community service includes 14 years as a volunteer paramedic, two elected terms on the local Antioch, IL, school board, membership on the village planning commission, membership in both the local Lions Club and Jaycees, and also currently serves on the Executive Board and Board of Directors of the Management Resources Association (MRA). Jim's involvement in FHNB first began at the Hayward event in the role of sector boat volunteer, and he has been a member of the National Organization Board of Directors since 2004; he currently serves as Board President. He and his wife reside in Antioch, IL, and also have a summer place in Hayward, WI.
---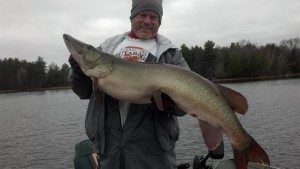 John Ellis – Vice President
John (J.B.) Ellis has spent most of his adult life in the United States Navy. Throughout his Navy career, he has served in various positions in different military medical installations. He retired in 2007 with the rank of Lieutenant Commander. He currently works at Teal Wing Golf Course, Hayward, WI, as a Manager of the Pro Shop which allows him to talk to lots of people about Fishing Has No Boundaries (FHNB). He first volunteered for FHNB in 1994, and at that time, developed a strong passion to work with the disabled. J.B. has been a board member since 2000, at which time he helped the organization become a part of the Combined Federal Campaign that has created both awareness and funding.
---
---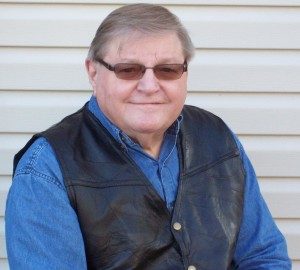 Lisle Suzawith, Secretary
Lisle Suzawith has been an Independent Insurance Agent since 1985, and is licensed in both Wisconsin and Michigan. He attended his first Fishing Has No Boundaries event in 1995 and was immediately "hooked." Since that first event, he has attended several more in Wisconsin, Indiana, Illinois, and South Dakota. Lisle has been Treasurer for the Town of Amberg since 1985, a member of the Amberg Community Association, and serves on the Board of Directors for Wausaukee Enterprise, a sheltered workshop for adults with varying disabilities. He was elected to the Board of Directors of FHNB, Inc. in 2001 and has served as Secretary for the Board since 2004.