Fishing Has No Boundaries®' goal is to provide national recreational fishing opportunities for all persons with disabilities regardless of age, race, gender, or disability.
---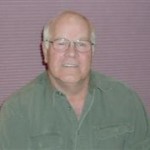 Howard Morgan-Founding Father
Howard Morgan is a retired electrical contractor who has lived most of his years in Hayward, Wisconsin.
In 1986, he was a part of the first meetings of FHNB when they set a start date for the first event in 1988. With 75 participants that first year, they held the event at the Chippewa Campground where it continues to this day. He has served in just about all capacities over the years including the role of President for 10 years. Some of his other interests include being the Chapter Director of Rocky Mountain Elk Foundation, serving 20 years as a supervisor on the Sawyer County Board, and active involvement in church functions.
---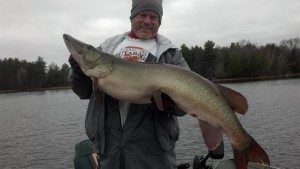 John Ellis 
John (J.B.) Ellis has spent most of his adult life in the United States Navy. Throughout his Navy career, he has served in various positions in different military medical installations. He retired in 2007 with the rank of Lieutenant Commander. He currently works at Teal Wing Golf Course, Hayward, WI, as a Manager of the Pro Shop which allows him to talk to lots of people about Fishing Has No Boundaries (FHNB). He first volunteered for FHNB in 1994, and at that time, developed a strong passion to work with the disabled. J.B. has been a board member since 2000, at which time he helped the organization become a part of the Combined Federal Campaign that has created both awareness and funding
---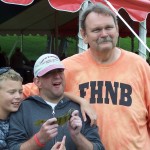 Vance Balstad
Vance Balstad, who recently retired after 35 plus years of employment with Bemidji State University's athletic department, first got involved with FHNB in 1995. He and his wife became involved with the Paul Bunyan Chapter by helping coordinate food for the event. Since that time, he has served the organization in various capacities including co-chairman. Vance is not only a proud member of the FHNB Inc. board but is also on the board of the Bemidji Lions Club.
When he is out promoting FHNB, there are two things he wants to share with people. First, for many of our anglers, a FHNB fishing event is like the Super Bowl or the World Series: it is their one big chance each year to get on the water for a great fishing experience. Second, he tells them that if we can get them to volunteer just one time, they too, like a fish, will be hooked and will want to come back year after year.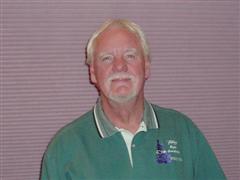 Ivan Uttech
Ivan Uttech has been an FHNB volunteer since 2005, starting as a guide at the Hayward Event and eventually joining FHNB, Inc. as a board member. He has said that as a volunteer, it becomes very apparent you are truly giving back a bit for being so fortunate living a normal life. Since retiring in 1999 as an executive with an insurance brokerage firm in Chicago, IL, he has been an active volunteer with the Northwood's Humane society and Muskies, Inc. He and his wife divide their time between Hayward, WI, and the Florida Keys, where saltwater fishing has become a passion of his.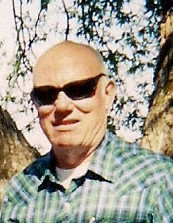 Karl Ekstrom
I was raised in Batavia, IL and after marrying Doris in 1970, we moved to Elburn, IL.  We lived there until 1990 when we moved to Tennessee. I spent 3 years in the Marine Corps, from there spent a few years in printing, then worked 20 years as a travel agent, retiring when we got to Tennessee.  Doris and I first attended the Hayward event in 1990 and Doris was a participant until she passed away in 2010, I was her attendant. Now I attend as a volunteer and was appointed to the National Board in 2013.
In 2012 was the beginning for the Doris Ekstrom Scholarship through the National Organization, the committee continues to move forward in support of the program to help those that come to be part of the FHNB.  Education is important and we need to show that we are more than just an event for disabilities we are part of society and what better way then helping someone to go to school and share their experiences with others